Published on 17 April 2020
Further analyses are showing the continued low levels of nitrogen dioxide concentrations across Europe – coinciding with lockdown measures implemented to stop the spread of the coronavirus. New data from the Copernicus Sentinel-5P satellite, from the European Union Copernicus programme, show some cities seeing levels fall by 45—50% compared to the same period last year. 
Scientists from the Royal Netherlands Meteorological Institute (KNMI) have been monitoring air pollution over Europe in the past months using data from the Tropomi instrument from the Copernicus Sentinel-5P satellite.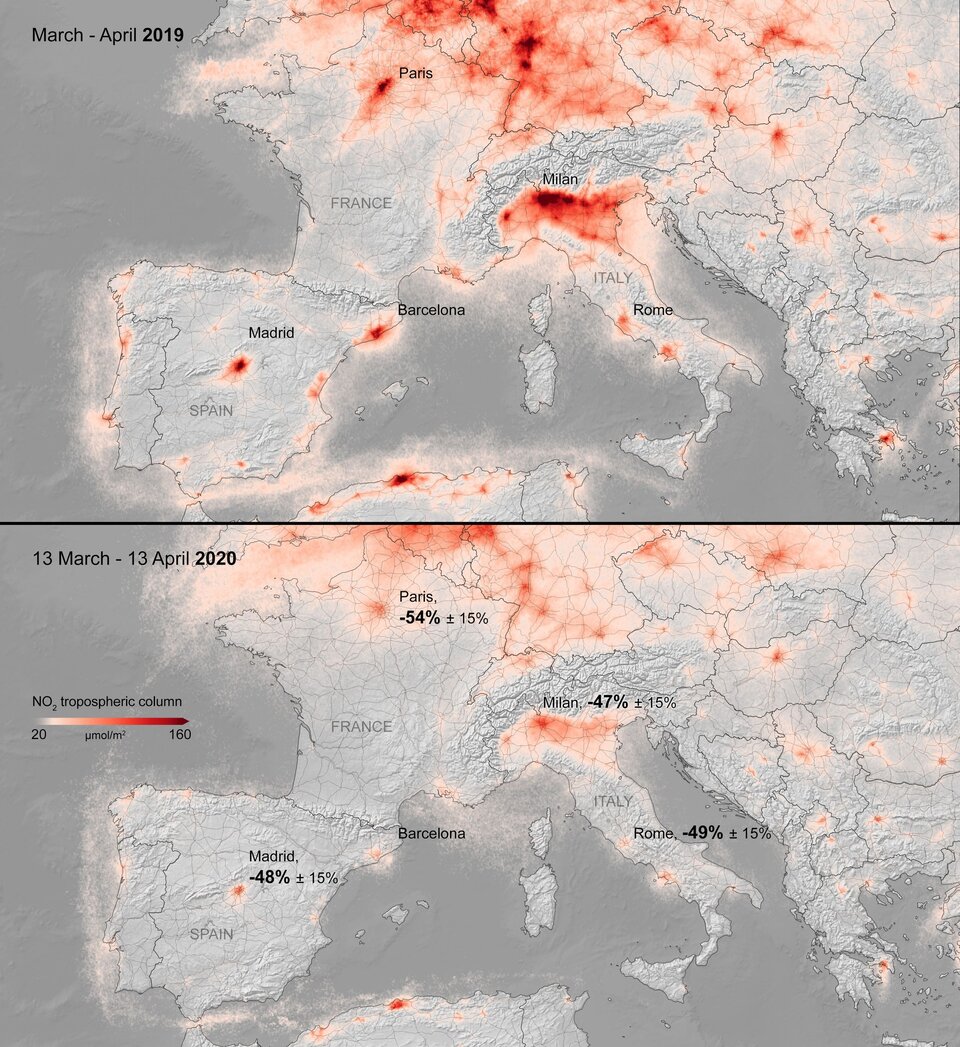 The new images show the nitrogen dioxide concentrations from 13 March until 13 April 2020, compared to the March-April averaged concentrations from 2019. Madrid, Milan and Rome saw decreases of around 45%, while Paris saw a dramatic drop of 54% – coinciding with the strict quarantine measures implemented across Europe.