Published on 25 November 2021
These images, acquired by Copernicus Sentinel-2 satellites on October 23, 2020 and October 3, 2021 provide evidence of new deforested areas near Castelo de Sonhos, in the state of Para' in Brazil.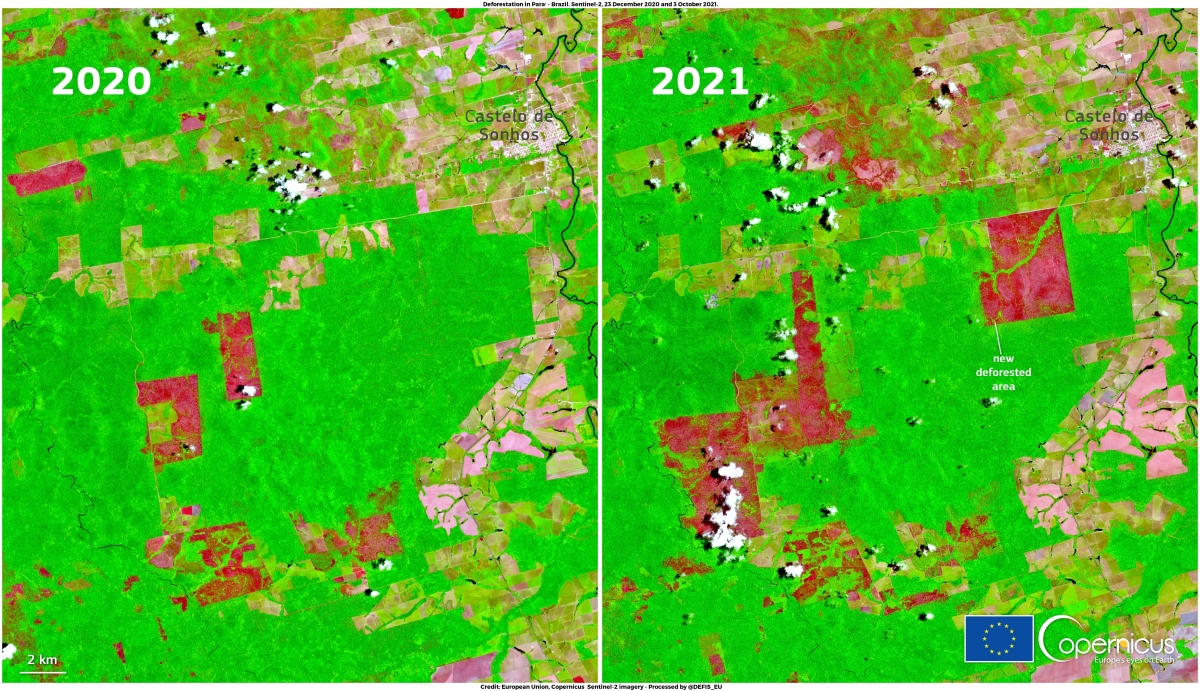 The Amazon rainforest is one of the world's most biodiverse areas and a vital carbon sink that slows the pace of global warming.
According to the latest data from Brazil's National Institute of Space Research (INPE), an estimated 13,235 square kilometres of rainforest have been lost in 2020-21, representing a 22% increase in the deforestation rate over one year, the highest since 2006.
The high revisit frequency of the Copernicus Sentinel-2 satellites supports the attempts to mitigate deforestation by providing greater opportunities to acquire cloud-free optical data. This is of particular benefit at tropical latitudes, where heavy cloud cover has previously delayed the potential acquisition of a complete coverage of the areas of interest.