Published on 11 October 2018
It was a text book launch and then recovery of SpaceX's Falcon 9 on Sunday, October 7 at 7:21 p.m. PDT.  SpaceX successfully launched the SAOCOM 1A satellite from Space Launch Complex 4E (SLC-4E) at Vandenberg Air Force Base in California. The satellite was deployed about 12 minutes after liftoff.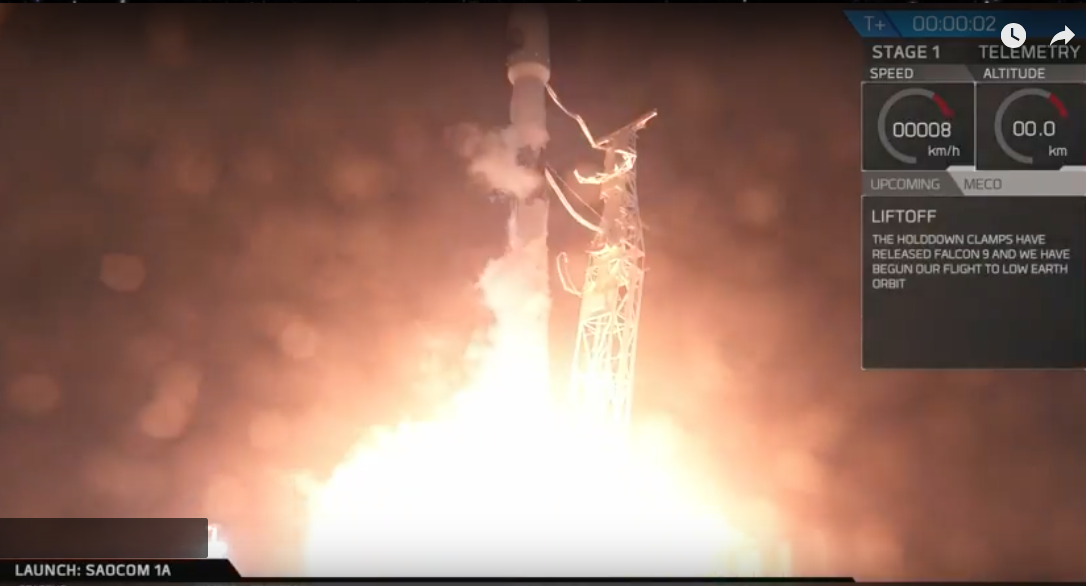 The SAOCOM (Satellites for Observation and Communications) series are Argentina's first Remote Sensing mission carrying instruments on board which operate in the range of microwaves: an L-band full polarimetric Synthetic Aperture Radar (SAR) and a thermal infrared camera.
The SAOCOM 1A satellite was developed by CONAE (Comision Nacional de Actividades Espaciales) in partnership with Belgium and Italy. After several years of developments, this mission will open new and very promising opportunities for Earth observation by L-band SAR, especially in soil moisture and agriculture but also for the management of emergencies or natural disasters and monitoring of natural resources.
It is an encouraging success and a nice reward for the Belgo-Argentinian collaboration initiated in the year 1997 with the signature, in Buenos-Aires, of the bilateral agreement for space activities cooperation.