Published on 5 June 2020
World Environment Day takes place every year on 5 June. It is the United Nations' flagship day for promoting worldwide awareness and action for the environment, celebrated in more than 100 countries.
Moreover, 2020 marks an important year for nations' commitments to preserving and restoring biodiversity, with the UN Convention on Biological Diversity's COP15, closing the UN Decade on Biodiversity and ramping up the Decade on Ecosystem Restoration (2021-2030).
Colombia, host country of the World Environment Day, sustains close to 10 percent of the planet's biodiversity in its Andean, Amazonian and humid Chocó region ecosystems.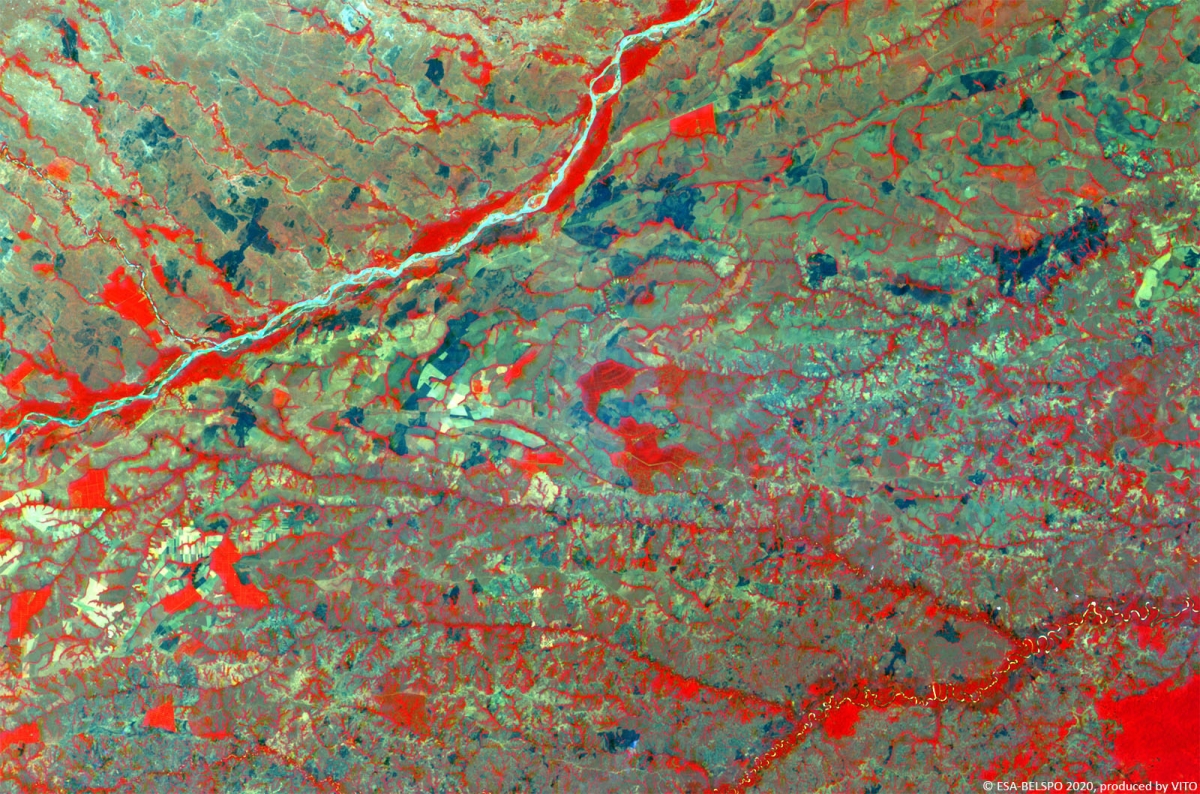 Thus, it is only fitting that PROBA-V takes a closer look at the Colombian Vichada department, between the Meta and Orinoco Rivers. Centred in the colourful image, we find a small eco-village, Las Gaviotas, creating a spot for sustainable living and eco-inventions, initially sponsored by the UN among others.