Published on 23 August 2019
Thousands of fires are ravaging the Amazon rainforest in Brazil – the most intense blazes for almost a decade.
Fires have been raging over the Amazon for a while now, as shown in this article by NASA, but things got a lot worse lately. This morning the BBC brought an update. They also rectified some confusion going around on social media:
"The northern states of Roraima, Acre, Rondônia and Amazonas have been particularly badly affected. However, images purported to be of the fires – including some shared under the hashtag #PrayforAmazonas – have been shown to be decades old or not even in Brazil."
So what's actually happening and how bad are the fires?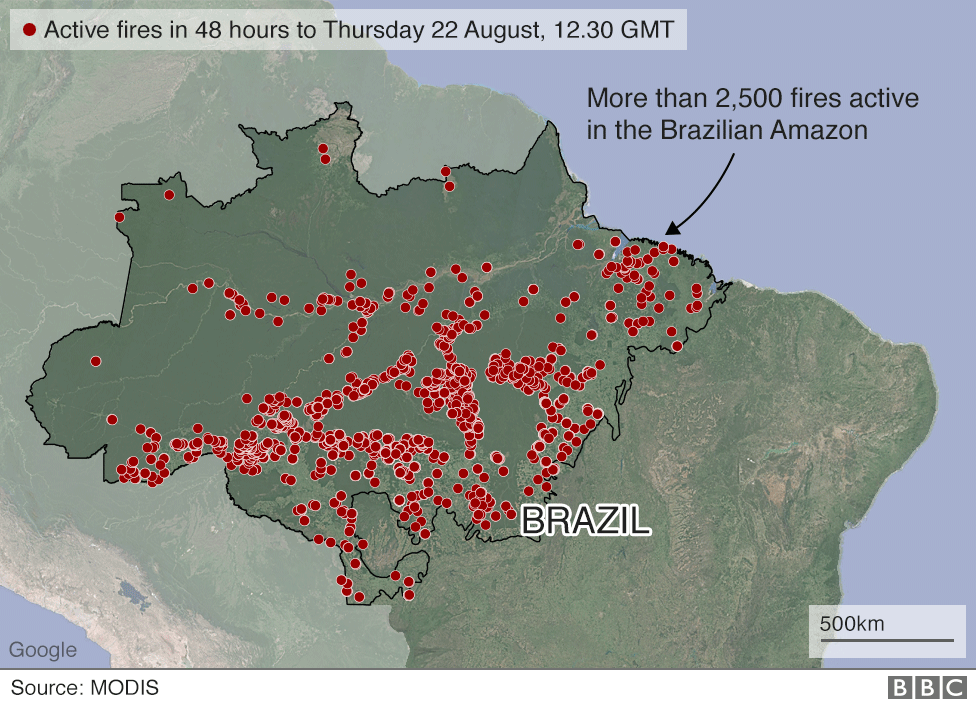 Brazil has seen a record number of fires in 2019, Brazilian space agency data suggests. The National Institute for Space Research (Inpe) says its satellite data shows an 85% increase on the same period in 2018. The official figures show more than 75,000 forest fires were recorded in Brazil in the first eight months of the year – the highest number since 2013. That compares with 40,000 in the same period in 2018.